Thank you for joining us in a weekly technical look at the mid-cap oriented INK Canadian Insider (CIN) Index. Last week, the Index could not break past 1090 and slipped modestly. It fell 2.68 points to 1066.90.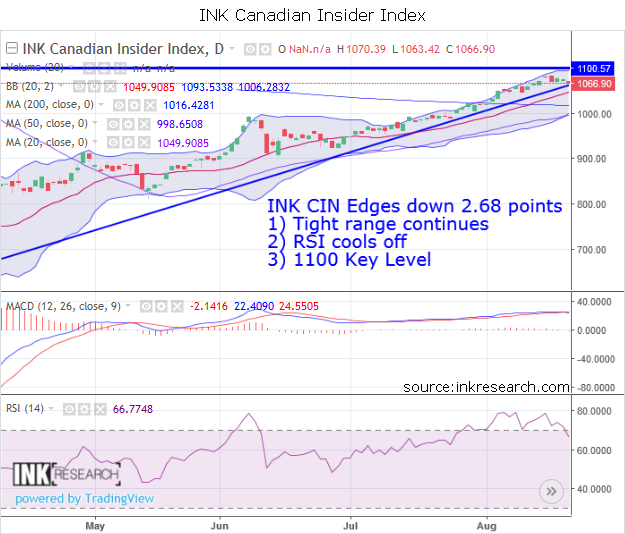 MACD fell 3.5 points to -2.14. RSI backed off 9.59 points to 66.77.
Support is now at 1049.90 (20-day moving average) and 1033. Resistance is at 1084 and 1100.
As far as performance goes, the INK Canadian Insider Index beat gold (-0.14%), but lagged behind copper (2.05%), silver (2.46%), the SPDR S&P 500 ETF (SPY*US) (0.78%), and crude oil (0.79%).
The INK Canadian Insider Index is used by the Horizons Cdn Insider Index (HII).