In our market report this morning, we suggested that a correlation had emerged between copper and the price of crude with copper being the leader. That observation is courtesy of Ross Clark from ChartsandMarkets.com who explained what he is seeing in his latest weekly update on This Week in Money.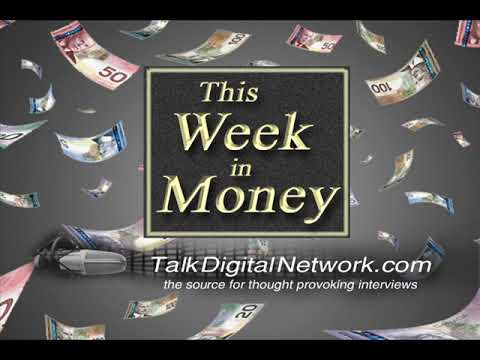 Click to listen to Ross Clark in the opening segment
The ears of oil patch investors should perk up when they hear his findings:
When we look at what has been happening with copper in the last year and half, it has been leading the crude oil price by about two months.
He goes on to suggest that the relationship helps explain the recent pullback in crude:
The action that we have seen in crude oil right now, this 38% retracement, is exactly what we saw in the copper market two or three months ago.
That experience in copper leads him to warn that we could be in store for some more downside before the crude rally resumes:
That fits nicely with a consolidation phase that I can see where we've been up and kissed the $55 dollar level on crude and probably gets back in the $44 to $47 range. That could provide a very important low.
He concludes by suggesting the consolidation period could foreshadow better days in oil & gas stocks:
That could set the stage for the extended run on the upside.
Meanwhile, Nicholas Winton from Hedgehog Trader who writes our weekly INK Canadian Insider blog is bullish on copper. Based on his technical analysis of the industrial metal, an important base has been formed setting the stage for a possible run higher.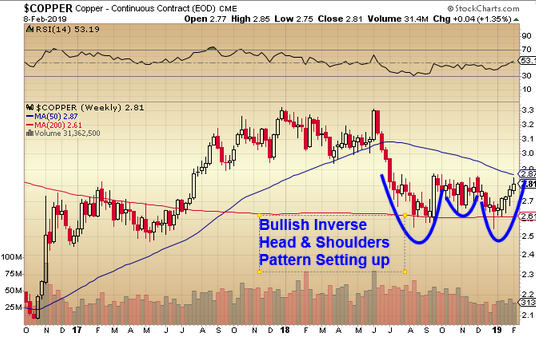 Source: Hedgehog Trader
If Ross Clark's crude - copper correlation holds, it could be good news over the next few months for some long struggling Canadian oil patch names such as Bonterra Energy (Mostly Sunny; BNE) which remain under loved by investors in wake of the rough days of 2018.
INK Edge outlook ranking categories (Sunny, Mostly Sunny, Mixed, Cloudy, Rainy) are designed to identify groups of stocks that have the potential to out- or under-perform the market. However, any individual stock could surprise on the up or downside. As such, outlook categories are not meant to be stock-specific recommendations. For background on our INK Edge outlook, please visit our FAQ #5 at INKResearch.com.
This post first appeared on INKResearch.com.