In his April 16th Discovery Watch broadcast, John Kaiser provides an overview of recent news flow out of the James Bay area of Northern Quebec. He kicks things off with the Monday news of BHP Billiton Canada's $5.8 million investment into Midland Exploration (MD). Why would BHP, the largest copper producer in the world, be interested in this tiny Canadian junior?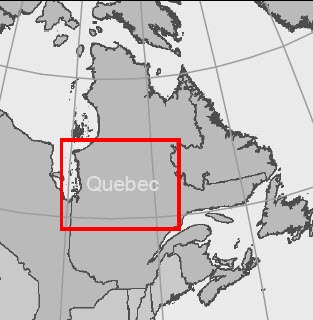 James Bay, Quebec mining area (source Azimut Exploration)
Mr. Kaiser believes there are three reasons.